Harmonize Your Mind, Body, and Spirit
Dive into cutting-edge breakthroughs designed to amplify your strength, enhance your longevity, and cultivate your unparalleled well-being and happiness.
Hear what other's had to say...
"The Aerial BVI experience is elevating! Every detail is intentional and inspiring. The simplified luxury paired with natural beauty and an emphasis on health/wellness provides an environment that aligns your mind, body, and spirit. Looking forward to the next visit!!"
 – Stephanie H.
At the Elevate Strength Summit you will...
🏋️‍♀️ Experience Daily Workouts:
Engage in dynamic and tailored workouts designed by top fitness experts, pushing your limits and unlocking new levels of strength you never thought possible.
❄️ Ignite Vitality with Cold Plunges
:
Discover the invigorating benefits of guided cold therapy as you immerse yourself in refreshing plunges, boosting your immune system, circulation, and mental resilience.
🍏 Indulge in Nourishing Delights:
Delight in a culinary journey of wholesome, delicious cuisine crafted to fuel your body optimally. Join cooking classes and learn the art of preparing nutrient-rich, mouthwatering dishes that support your wellness goals.
🧘‍♀️ Cultivate Mindfulness:
Immerse yourself in mindfulness exercises that quiet the noise of everyday life, allowing you to reconnect with your inner self and find a profound sense of balance and tranquility.
🌞 Embrace Longevity and Happiness:
Uncover the secrets of longevity and happiness through a blend of expert insights, tailored activities, and holistic wellness practices that empower you to live your life to the fullest.
DISCOVER THE ULTIMATE WELLNESS REVOLUTION
The Elevate Strength Summit is the gateway to unlocking your pinnacle of strength, overall health, and joy. Reserve your spot now and embark on a transformative journey towards your most vibrant self!
Here's what to expect during your all-inclusive summit experience.
If it's here, it's good for you. All food and drink is included with your stay and will be prepared using locally-sourced, high-quality, and nourishing ingredients by the head chef and island hosts.
Explore the beauty and adventure of the British Virgin Islands. During your summit experience you will have exclusive access to all water, land, and wellness activities and amenities.
Rest assured, you're in good hands. After booking, you will be given a personal island concierge that will ensure a one-of-a-kind experience including travel to and from the EIS airport.
But don't take it from us...
"The Aerial BVI is an experience like no other; Breathtaking Views, Limitless Experiences, and Nourishment for the mind, body, and soul. Wholesome, healthy, inspiring, and delicious food prepared by a private chef nourishes your body, tantalizes your taste buds, and warms your soul. No detail has been overlooked, making your stay unforgettable. And the extremely attentive staff is second to none. I take with me the memories of a wondrous place and an experience of a lifetime. If you have an opportunity to book, do not hesitate!"
 – Courtney R.
Each day on-island during the Elevate Strength Summit will teach you how to elevate and harmonize your mind, body, and spirit at the most powerful wellness retreat. Dive into cutting-edge breakthroughs designed to amplify your strength, enhance your longevity, and cultivate your unparalleled well-being and happiness.
This summit will bring together a tribe of like-minded people and Day 1 is the time to get to know everyone that you'll be spending this life-changing week with. Set your intention for the week, so you have the clarity to uncover all that this Elevate Summit has been designed to pull out of you.
MEET YOUR KEYNOTE SPEAKERS
"Most people miss out on walking in 90% of their potential. Why? Because we are scared. Scared that if we truly live as the person we are called to be, we will alienate people we care about. Many of us believe lies and let our limiting beliefs keep us playing small our entire lives.
This summit is called the ELEVATE STRENGTH SUMMIT.
It's time to rise above. It's time to operate in your full STRENGTH so you can have the inner fulfillment of giving the world the gift you were called to impart.
These dreams, these desires, these visions were given to YOU. And only YOU can bring them into reality. Align your vision, your values, your body, and your business so you can operate from a place of STRENGTH. It serves no one to play small. This is your time to walk in your strength."
Jeremy Locke is a Warrior Athlete. With 20 years in the military and 8 of those as a member of the US Special Forces, Locke trains others how to not only be mentally strong but how to make your body a fine-tuned machine that will allow you to accomplish any mission.
"If you can learn to manage your energy and your emotions, you win life. In the Special Forces, we understand that our bodies and our minds are as much of a weapon as those we carry. I will be sharing some of the greatest training and lessons I've learned that will elevate not only people just starting out but the most extreme athletes in the world."
Experience Life-Change of your own
"My husband and I spent ten days on Buck Island, and it was the most magical experience.
The inspiring people you meet, the loving and caring staff, the gorgeous food, the stunning rooms, the beautiful animals… everything is made to make you relax, reenergize, and dig deeper within yourself to live a more intentional life. We will definitely be back. Thanks to everyone for this wonderful experience❤️"
 – Victoria D.

During your stay at the Elevate Strength Summit you will be intentionally placed into one of the many island rooms. Each room comes with its own intention that will keep you in a present state of mind all week.
Elevate Strength Summit: August 25-29, 2024
Investing in yourself is priceless and we can guarantee that a week spent on-island will transform elements of your life. See below for different summit payment options to invest in yourself.
*Price per individual. Single room is not guaranteed.
Finance for as little as $484/month
*Price per individual. Single room is not guaranteed.
*Restrictions may apply. Single room is not guaranteed.
Want to attend a different event?
Check out one of the other Elevate Summits at The Aerial, BVI, throughout the year.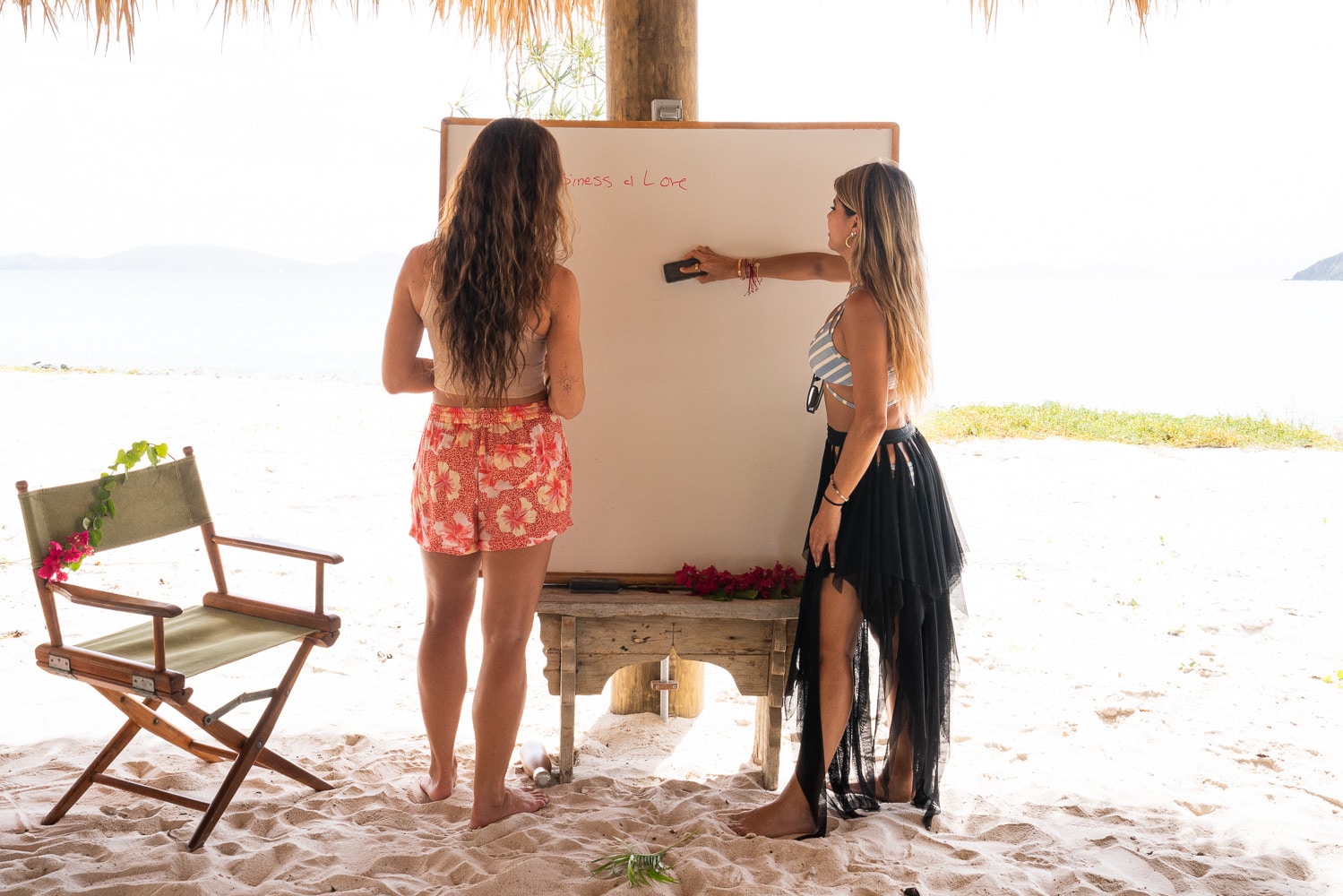 For questions About booking, please reach out to our reservations team