Transform Your Relationship In Paradise
Experience the unparalleled power of love on a secluded private island in the breathtaking BVI. There is no force greater than love—it breathes life into our souls, forges connections, and completes our existence.
Hear what other's had to say...
"I have literally traveled the globe and haven't experienced anything that comes close [to The Aerial, BVI]. It's the combination of self-care and personal development mixed with breathtaking views and an overwhelming sense of safety and peace. Britnie's vision of a welcoming and healing magical fortress exceeded all our exceptions."
 – Jen K.
At the Elevate Love Summit you will learn...
💬

Effective Communication:
Master the art of active listening, conflict resolution, and clear expression to foster healthy communication.
🧠
Emotional Intelligence:
Develop a deeper understanding of your emotions and your partner's, leading to empathy and profound connection.
🛠️

Conflict Resolution Skills:
Learn how to navigate conflicts, find common ground, and resolve issues constructively.
💌

Love Language Mastery:
Discover each other's love language, enhancing your ability to express affection and appreciation.
❤️‍🔥

How to Rekindle Intimacy:
Reignite the passion through discussions about physical and emotional intimacy.
🕊️

Forgiveness and Release:
Let go of past grievances and embrace forgiveness to propel your relationship forward.
Plus 10 Additional Relationship-Building Classes
LOVE IS THE MOST POWERFUL FORCE ON THE PLANET
Unleash the transformative power of love, heal from the past, and elevate your relationship to extraordinary heights. The Elevate Love Summit promises a life-changing experience set against the backdrop of paradise—a journey that will forever resonate within your hearts.
Here's what to expect during your all-inclusive summit experience.
If it's here, it's good for you. All food and drink is included with your stay and will be prepared using locally-sourced, high-quality, and nourishing ingredients by the head chef and island hosts.
Explore the beauty and adventure of the British Virgin Islands. During your summit experience you will have exclusive access to all water, land, and wellness activities and amenities
Rest assured, you're in good hands. After booking, you will be given a personal island concierge that will ensure a one-of-a-kind experience including travel to and from the EIS airport.
But don't take it from us...
"I'm returning home with a new mindset, a healthier body, and a growing love for my husband and businesses. If you have the chance to go…GO! AERIAL BVI is absolutely a must. I'm already dreaming of my next trip!!!"
 – Sam C.
Each day on-island during the Elevate Love Summit will teach you how to attract and expand the love in your life through morning and evening sessions. In between sessions, you'll be connecting with your partner, yourself, and nature in the most beautiful place on Earth - the BVI.
This summit will bring together a tribe of like-minded people, and Day 1 is the time to get to know everyone that you'll be spending this life-changing week with. Set your intention for the week so you have the clarity to uncover all that this Elevate Summit has been designed to pull out of you.
MEET YOUR KEYNOTE SPEAKERS
Britnie Turner has lived her life coming from a place of love first. Her love for people and passion for creating opportunities for those who have none has led her to form the Aerial Group of companies and G-FORCE.
Britnie knows the importance of love in your life and how powerful understanding that you are a person worthy of love can be. Her unique teachings will give you the ability to identify and walk in your calling, freeing you up to do what you love with who you love along the way.
When asked what loving someone looks like, she responded, "Love is accepting someone as they are while encouraging and supporting them to walk in the fullness of who God has called them to be. But it starts with you becoming a whole person yourself."
Over the past 20 years, Chaunci has developed extensive knowledge, skills, and experience in managing successful business operations, as well as working with company boards and leadership teams to implement proven growth strategies to yield high-level results for all.
She takes this passion for building successful businesses and is able to apply it in her work as a relationship coach for several high-level individuals.
Chaunci is a highly effective, dynamic coach and speaker in the areas of high performance, personal growth, leadership capacity building, relationship elevation, and marriage restoration.
Experience Life-Change of your own
"My wife and I had the most incredible experience on this magical island. The views, design, location, amenities, staff, and cuisine are by far the best I have experienced in visiting over 50 countries and staying at the finest establishments. There is a beautiful energy that is calming and rejuvenating."
 – Anil G.

During your stay at the Elevate Love Summit you will be intentionally placed into one of the many island rooms. Each room comes with its own intention that will keep you in a present state of mind all week.
Elevate Love Summit: October 18-22, 2024
Investing in yourself is priceless and we can guarantee that a week spent on-island will transform elements of your life. See below for different summit payment options to invest in yourself.
*Price per individual. Single room is not guaranteed.
Finance for as little as $484/month
*Price per individual. Single room is not guaranteed.
10% OFF WHEN YOU BOOK YOU AND YOUR PARTNER'S SPOT AT ONCE
Just add 2 seats to the cart at checkout to receive the discount.
Want to attend a different event?
Check out one of the other Elevate Summits at The Aerial, BVI, throughout the year.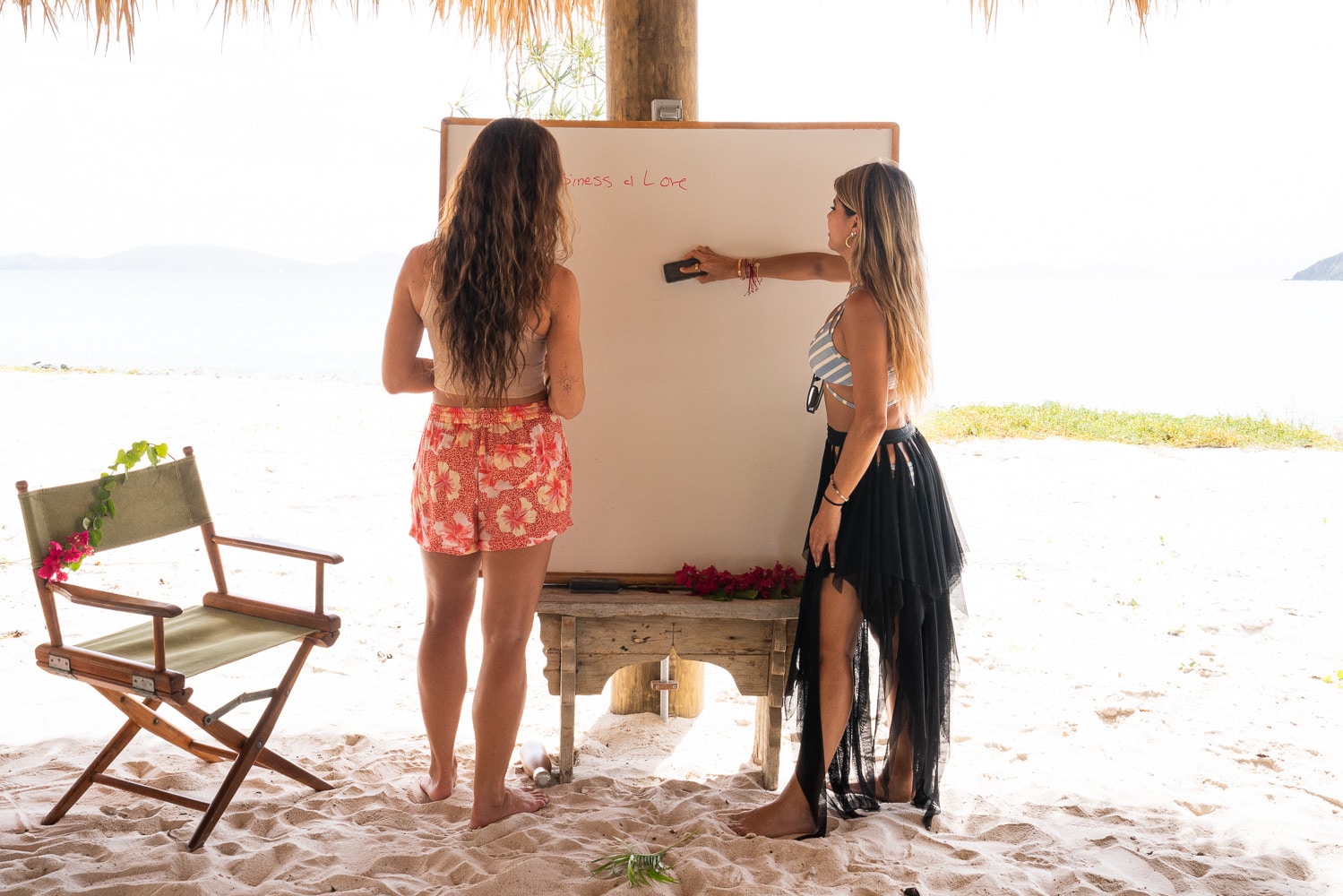 For questions About booking, please reach out to our reservations team